Tallowmere 2: Curse of the Kittens
Tallowmere 2 – v0.1.8, nearing Early Access
---
Nearing Early Access
Almost ready...
Been doing online co-op testing recently with Ubuntu 20.04, Windows 10, and macOS Big Sur.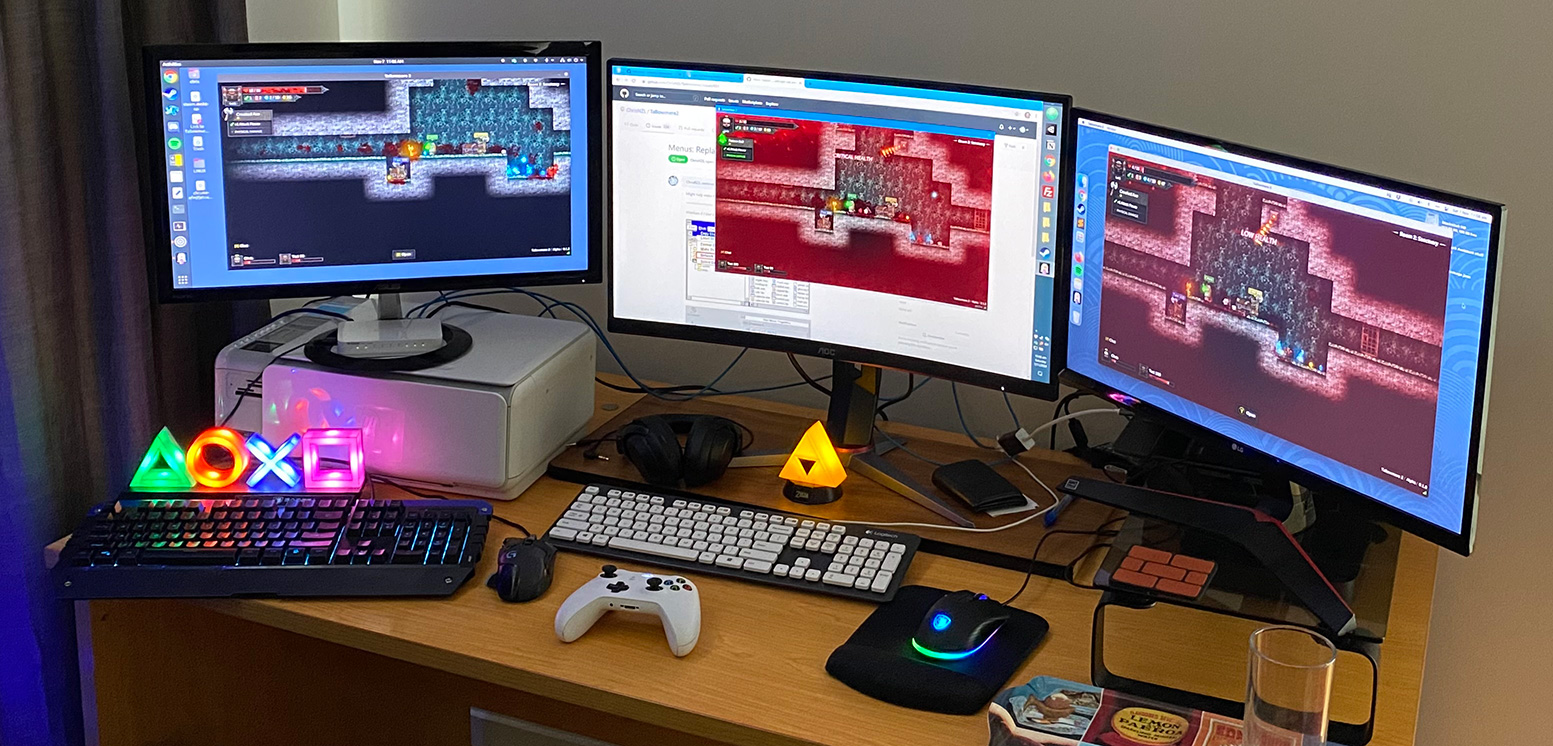 My desk. Testing Tallowmere 2's online co-op.
Aiming for early December.

Still have some last-minute server-management stuff to finalise, but I think the "Release as Early Access" button will get pushed next month. Will announce a proper date soon if there are no major hiccups in this final sprint of testing.
Server documentation has been written. Deployment-generation forms are ready. Will be a gradual work-in-progress to add server features (let alone client features!), but have to start somewhere.
I, and region-specific publishers, will have official servers at the ready, but I'm also keen to see if any community servers will come about. All in good time.
Still need to contact and work with backers regarding the 😻Feline Faithful rewards, 🔑Quadruple Conundrums rewards, and the one big 💀Bastardly Boss Designer reward... So many things on my list to do!
At this point, stability is the priority – features and more fun stuff will be worked on again soon enough.
– Chris

v0.1.8 changelog
Changes apply to both the main game and demo.
LANGUAGES
ADDED LANGUAGE:

FIXES & IMPROVEMENTS
CONTROLLERS:

InControl Legacy is now the default controller input module on Windows. Previously, was InControl Native.
ENGINE:

Updated Unity to 2019.4.9f1.
MENUS:

Load Tab is no longer selected after death if no savefiles exist.
Fixed controller categories not having appropriate back-navigation flow during Couch Co-op.
Updated target frame rate options (changed

140

to

144

).
Fixed certain text on the Language tab not updating when changing language.
Fixed errors when changing input options during Couch Co-op.
Fixed gold text spacing issues with Simplified Chinese.
ONLINE CO-OP:

Various client-server communication enhancements.
PROJECTILES:

Fixed a Multishot error.
Fixed a death-related error.
Fixed animations not updating during room transitions.
Fixed animations not updating smoothly if frame rate was higher than 100 FPS.
SCREEN SHAKE:

Fixed certain camera events not respecting chosen options.
SOUND:

Low health beeps no longer occur during intermissions.
STARTUP:

Command-line arguments are now logged.
Improved error handling when testing translations.
Improved performance.

Bonus development photo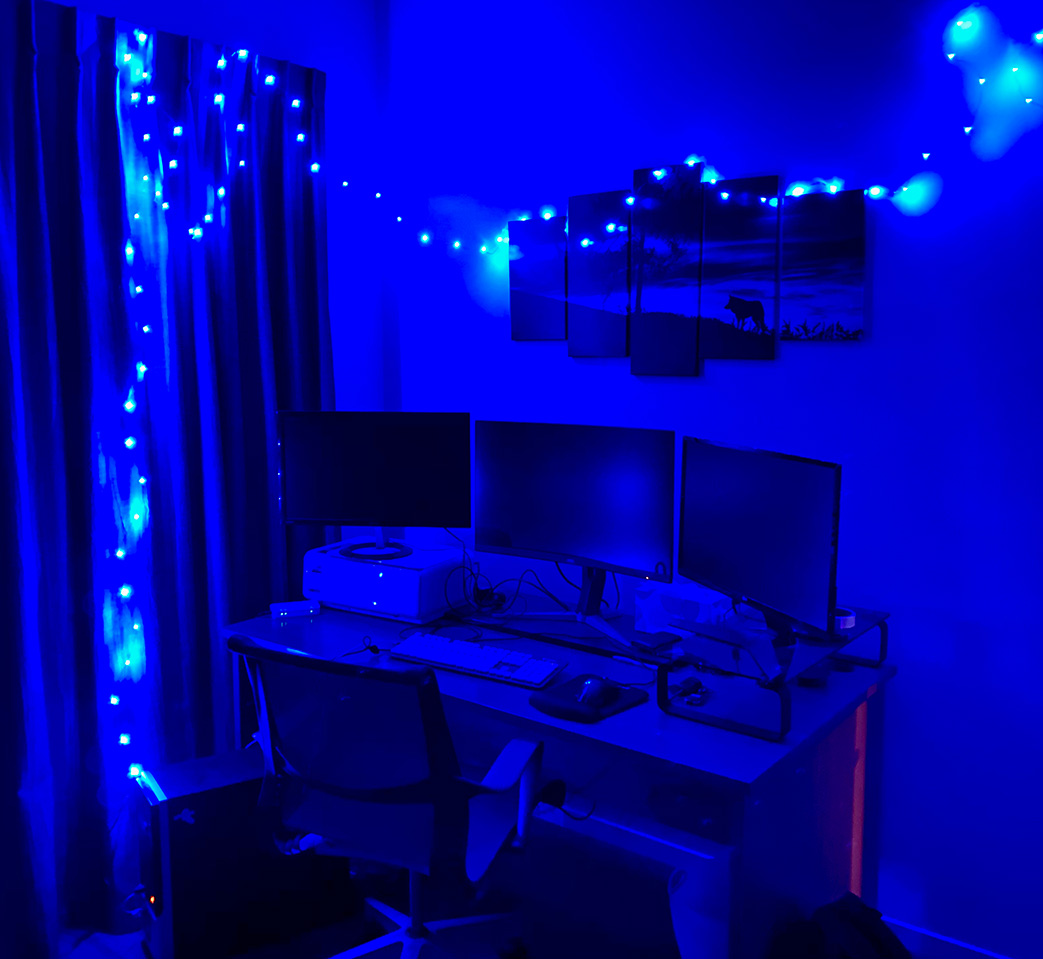 Coding under fairy lights!

Files
Tallowmere2_Demo_v0.1.8_Win64.zip
135 MB
Nov 08, 2020
Tallowmere2_Demo_v0.1.8_Mac64.zip
135 MB
Nov 08, 2020
Tallowmere2_Demo_v0.1.8_Lin64.zip
138 MB
Nov 08, 2020
Get Tallowmere 2: Curse of the Kittens