Tallowmere 2: Curse of the Kittens
0.3.5a: Weapon info visibility options
---
WEAPON INFO VISIBILITY
Weapon info now has three visibility modes:
Full info
Basic info
Icon only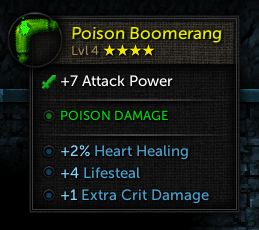 NEW ACTION: TOGGLE WEAPON INFO
Allows you to change the visibility mode.
Default keyboard binding:

T
Default gamepad binding:
You can also click or tap your weapon info to change the visibility.

NEW ADVANCED OPTIONS: WEAPON INFO VISIBILITY
Weapon info can now be minimized automatically.
For mobile devices, the options are enabled by default. For desktop, the options are disabled by default.
Options include:
Enemy Checking

(Left Side of Screen / Whole Screen)
Minimize When Attacking
Minimize When Jumping
Minimize When Using Shield
Minimized Mode

(Icon Only / Basic Info)
Maximize After Combat
The new options apply to single-player and online co-op games.
Couch co-op games hide weapon info more aggressively, and info is often hidden rather than minimized. Still, the "Toggle Weapon Info" action lets you switch between full info and basic info.

OTHER FIXES & IMPROVEMENTS
GAMEPADS:

When using the Weapon Selector, you can now press

or

to navigate your weapons.

TOUCHSCREEN:

Added a Quick Swap button.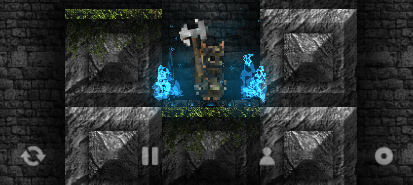 UI:
Menu items with long titles now fade on the side, rather than being truncated with "...".
Prompts for "Skip cutscene?" have been made smaller.

OTHER:

Fixed an error with the internal aim target system.

VERSION 0.3.5b – FIXES & IMPROVEMENTS
COUCH CO-OP:

Fixed an issue where the Loadout tab would not work correctly.


TOUCHSCREEN:

Improved tapping detection.

UI:

Fixed an issue where Room Modifier text could be positioned incorrectly if UI scaling was greater than 100%.

Files
Tallowmere2_v0.3.5b_Win64.zip
155 MB
May 12, 2022
Tallowmere2_v0.3.5b_Mac64.zip
153 MB
May 12, 2022
Tallowmere2_v0.3.5b_Lin64.zip
156 MB
May 12, 2022
Get Tallowmere 2: Curse of the Kittens